Take Back the Fight, April 5 2018
Against a cultural backdrop where sexual violence is individualized and often depoliticized and removed from explicit critiques of interlocking systems of oppression, "Take Back the Fight: Resisting Sexual Violence from the Ground Up" presents us with a different perspective: organized responses to gender and sexual violence, highlighting the ways individuals and communities have developed creative and powerful grassroots and non-institutional justice and healing practices.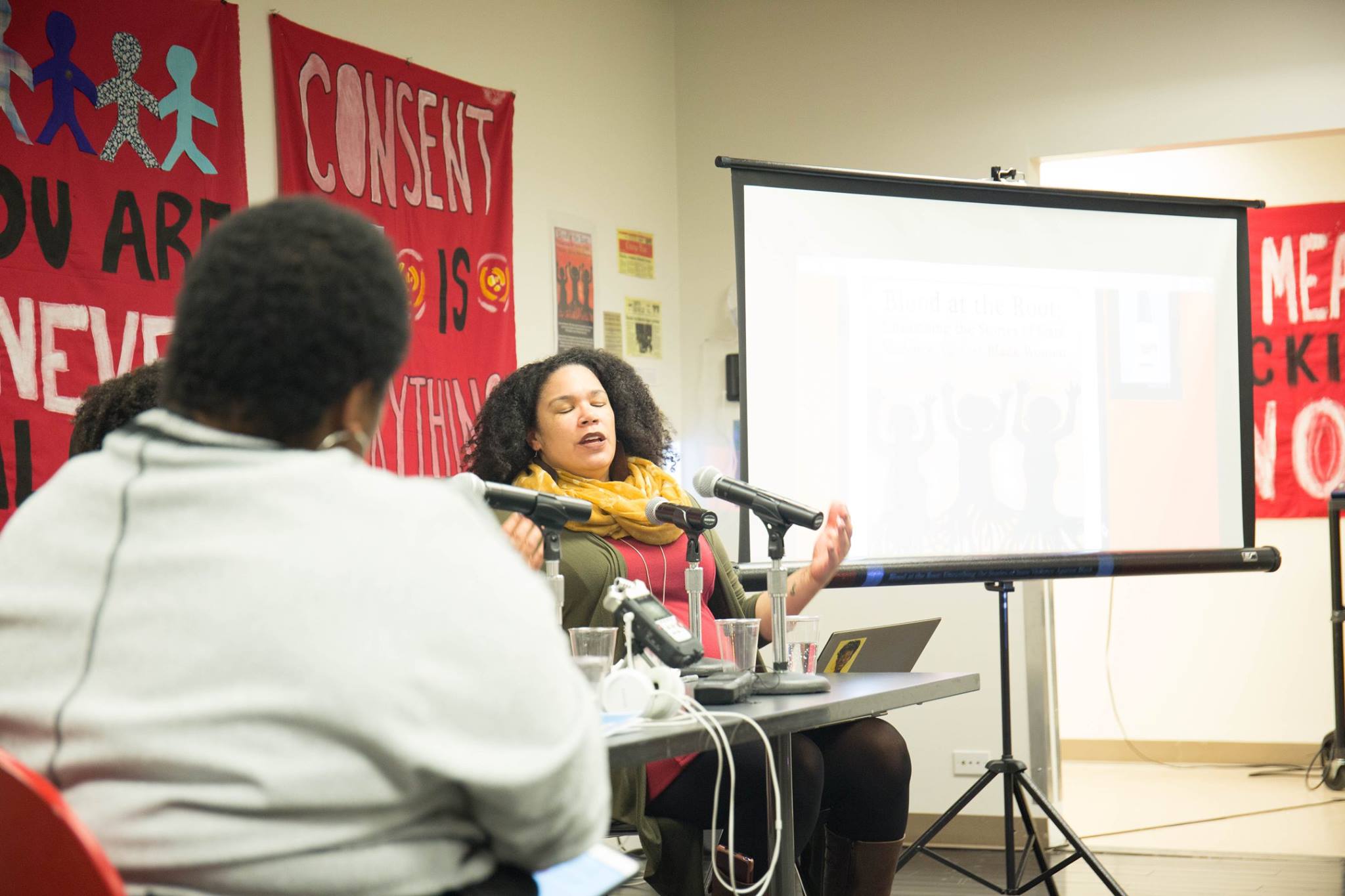 The exhibition narrates intersecting histories of activism by and on behalf of survivors of sexual violence and their communities from the 1970s until today. Most importantly, it situates multiple histories of resistance to sexual violence within a broader narrative of feminist, anti-racist, and queer activism, and which intersect in various ways. Drawing on a wide range of materials - from posters created by Chicago Women's Liberation Union's Graphics Collective and Mujeres Grabando Resistencias (Women Engraving Resistance) to the embroidered panels created by Bordamos Feminicidos to 'zines, self-defense handbooks and protest banners – the exhibition presents strategies of resistance, both historical and contemporary, looking at the ways in which activists have sought justice outside of the courts and the criminal justice system.

Ultimately, "Take Back the Fight" demonstrates the crucial role of grassroots organizing in the struggle against sexual violence and the importance of this activism as a tool of both healing and resistance.
Panelists:
Deana Lewis - Love & Protect; Just Practice Collaborative; Gender & Women Studies, UIC
Erin Glasco - Independent Archivist, Chicago
Jennifer Brier - Gender & Women Studies & History, UIC
Melissa Forbis – Sociology and Women's, Gender and Sexuality Studies, SUNY at Stony Brook